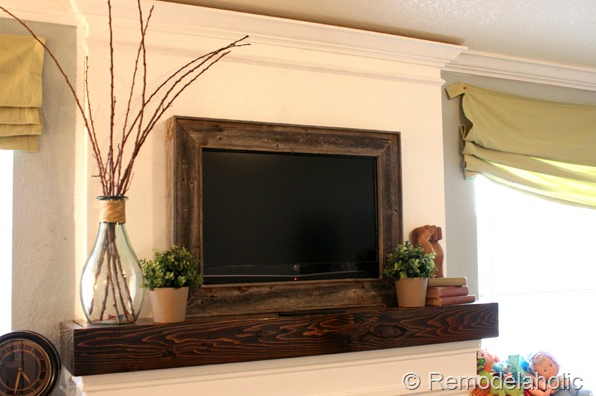 No matter how fancy or hi-tech a TV is, it will always just be another household appliance. To make a TV into a moving image art piece, consider framing the screen with this easy home project from Remodelaholic.
Start by gathering items from the hardware store or local lumber yard:
Recycled wood boards
4 wooden corner blocks
Drill
Nails
Hammers
To begin the project, cut the four wood boards for the sides of the frame. Lay down 4 wooden corner blocks on the outside corners, and nail through the mitered edges of the frame.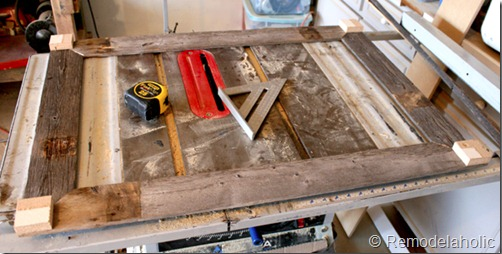 To add dimension, add bead wood to the inside of the frame. Following this addition, add another set of wood boards to the outside edges of the frame to cover the edges of the TV.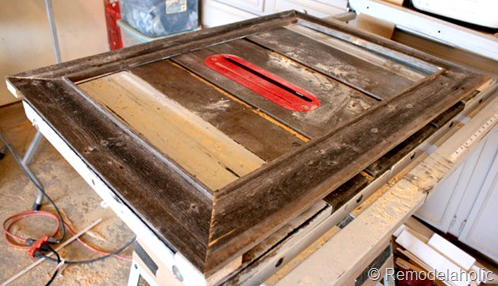 Finally, drill 6 holes along the top of the frame for the TV's ventilation. Then all that's left is to slide the frame over the mounted TV.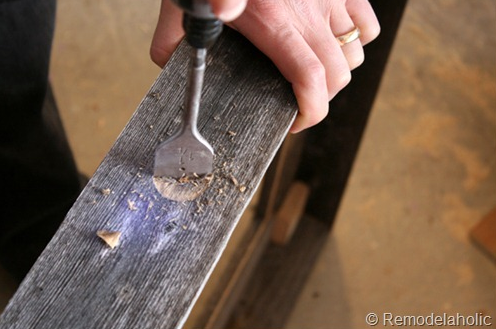 Don't settle for a great TV, enhance the viewing experience with a stylish, wooden TV frame.