April 24, 2019 in Chicago, Home Improvements, Idea Corner, Interior Doors
One of my favorite clients was updating her rental property in the west Pilsen neighborhood – close tot he Lagunitas brewery and the Cinsespace industrial park. She requested I make and install a barn door for her. This custom barn door fabrication project was one of my favorite pieces.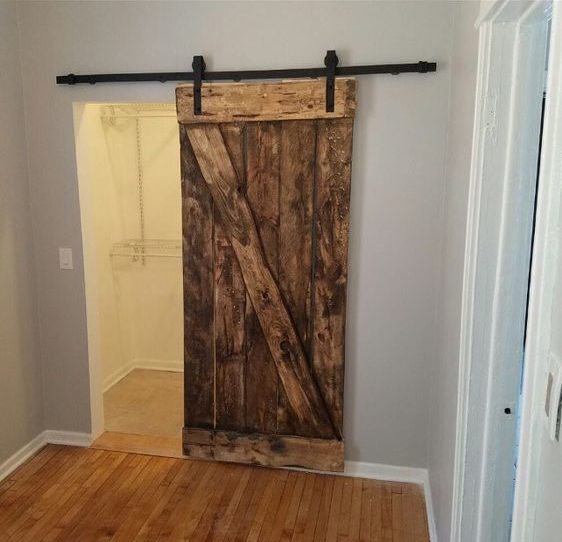 I used 2×6 pine so the door would be light weight. Using a claw hammer, an angle grinder and some wood stain, I weathered the boards and assembled them as pictured above.
I used a splotchy staining technique and 2 different colored stains to bring out some character in the wood. I found a basic sliding door hardware set up on amazon and the result was great.
If you are thinking about a custom barn door fabrication project, please let me know. I really enjoy hearing about custom project ideas.