Some people dig the modern look. Others love vintage victorian. However, plenty of homeowners seem to have some cowboy(girl) in them and want rustic materials on a budget. The great news is there's no reason to break the bank to get that barnyard luxury aesthetic. Instead, follow these simple steps from Paper Daisy Design to turn any type of wood into the countryside materials that dreams are made of.
Here's what's needed:
1″x4″ boards
Nails
Hammer
Crowbar
Knife
Sand paper
Dark stain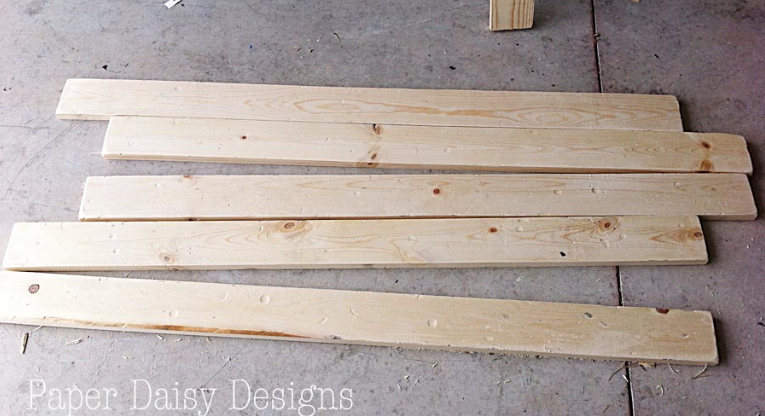 Start with the easiest step: distressing the wood. This is where all those inner frustrations of the week can barrel out. Stab and claw at the 1″x4″ boards with nails, hammers, crowbars, anything that would leave a dent or mark. Beat it up until satisfied.
Next, scrape off the straight edges. Make sure to sand the distressed boards lightly to give the material an old barnyard charm.
Finally, add the desired stain. Ideally, this stain should be dark and will require multiple coats. Don't hesitate to mix different hues, this makes the pieces look even more weathered. Perform a final sand job to ensure the rural style has been achieved.
And, voila!
…what to do with these new materials? Check out Idea Corner's plethora of posts on recycling reclaimed wood into something beautiful!