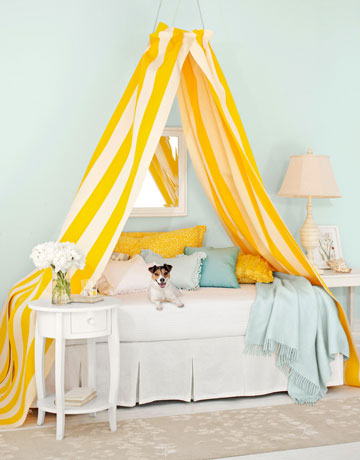 Chicago Handyman has shown step-by-step guides for headboards and other bedroom improvements, and now it's time for another bedroom improvement project: a fashionable, affordable canopy bed.
The supplies for this project should cost no more than $10:
10-inch embroidery hoop
44-inch rod-pocket curtain panels
24-inch half-inch wide ribbon
Pot rack hook
For starters, unscrew the embroidery hoop and discard the inner ring. Follow this by sliding the curtain panels onto the hoop and screwing the embroidery hoop back together.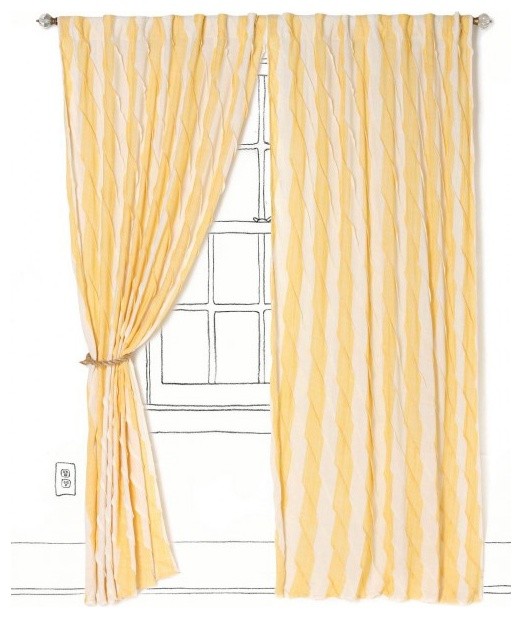 Now take the ribbon and tie it in a double-knot at each side where there are gaps between the curtain panels. Then tie the loose ends together in a bow.
Finally comes the hard part, screw the pot rack into the ceiling. Make sure that the pot-rack in secure and slip the center of the bow over the hook to hang it.
When all the steps are completed, any bedroom will look much more glamorous and be turned into the ultimate oasis.
For a complete overview and other canopy bed ideas, check out DIY roundup.