July 10, 2015 in Home Improvements, Idea Corner
Not every necessary utility in a home is cute to look at. Fire alarms? Thermostats? Security systems? Those clunky squares aren't a good look.
Luckily, The Third Boob has a great idea to hide those unsightly objects, a hinged canvas of any painting or photo. In just a few steps, the walls will look great and these systems will be easily accessible.
Start by gathering these materials:
Chosen canvas
Two flat hinges
Screw driver
After picking out the perfect painting of a sunset or photo of the family, attach two flat hinges the top and bottom of one side of the canvas. Once attached to the canvas, secure the hinges to the wall. Make sure to screw the hinges tightly to ensure the safety of the system and stability of the canvas.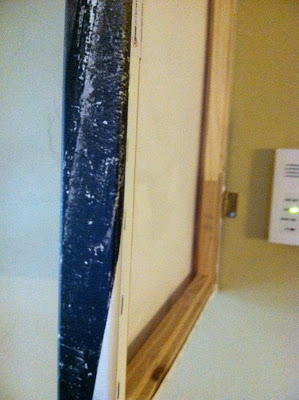 And that's it! Enjoy large scale beauty without any of the nuisances of utilities cluttering up wall space.