March 9, 2015 in Idea Corner
Chicago Handyman has shared a fair share of bathroom remodeling ideas, but none as quite as simple as this one! With some simple paint and a few days of work, an 70's sink nightmare can be brought into the 21st century.
Here's the required materials:
Brush-on Epoxy Paint Kit
Top quality brush
To start this project, the sink will need more than a quick clean, it'll require a full-on scrub down. In the paint kit, steel wool and a cleaner are usually provided. After making sure the sink is sparkling, it's time to paint.
Apply the first coat of epoxy paint. Use any brush strokes desired, just don't leave drips! Wait 3 hours between coats, allowing the epoxy to set.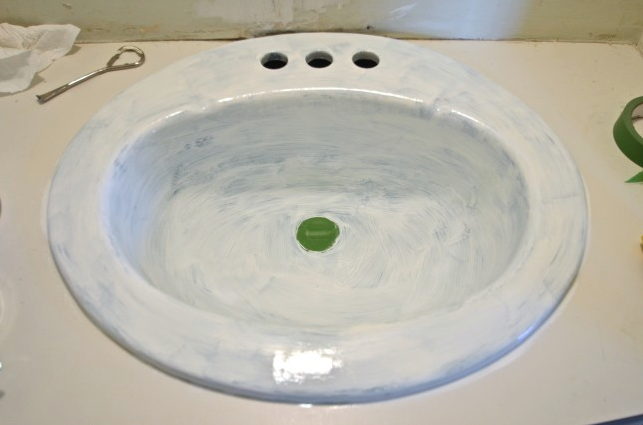 Follow the first coat with a second, again allowing another 3 hours for the epoxy to set.
If a third coat is necessary, another 72 hours has to elapse before it's applied.
Once the coat dries, feel free to splash around in the sink! With no plumbing to refigure or vanity to install, an old fixture can revitalize a bathroom. No sweat equity necessary!
For a step-by-step guide, check this out. And for a more extensive bathroom remodel, call Chicago Handyman today!