Whether a household is full of kids, people of shorter stature or abnormally tall vanities, Ana White's vanity step drawer is a simple way to make any bathroom more accessible. With a few tools from around the home and some inexpensive materials, any vanity can be upgraded to suit any house.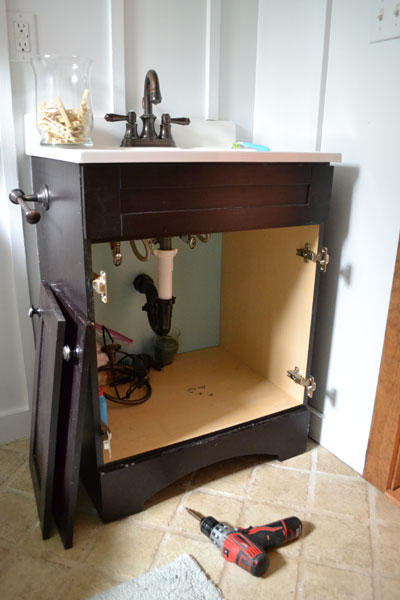 Here's the required supplies:
1 set of heavy duty 16″ door slides
1 1X3″ @ 8 feet long board
1 3/4″ plywood 16″ and the width of the board
2-inch finish nails
1 1/4″ Pocket Hole Screws
Wood Glue
120 grit sandpaper
Measuring tape
Pencil
Hammer
Kreg Jig
Drill
Circular Saw
Brad Nailer
Countersink Drill Bit
Begin by removing any doors from the vanity as well as the toe kick. Before beginning the rest of the project, make sure to fill any holes with wood filler and sand with the 120 grit sandpaper in the direction of the woodgrain. Following this preparation, take measurements of the height and width of the drawer and toe kick areas to assure all the wood board pre-cut sizes will work.
Once all the measuring precautions are taken, attach plywood on top of the drawer and secure it with 2″ nails and wood glue. Using the directions on the wood slide box, attach the slides to the step drawer and the opening for the drawer. Reattach the toe kick to the front of the drawer for aesthetic consistency using a Kreg Jig and finished nails.
After this step, any bathroom will be an asset to homeowners and overnight visitors alike.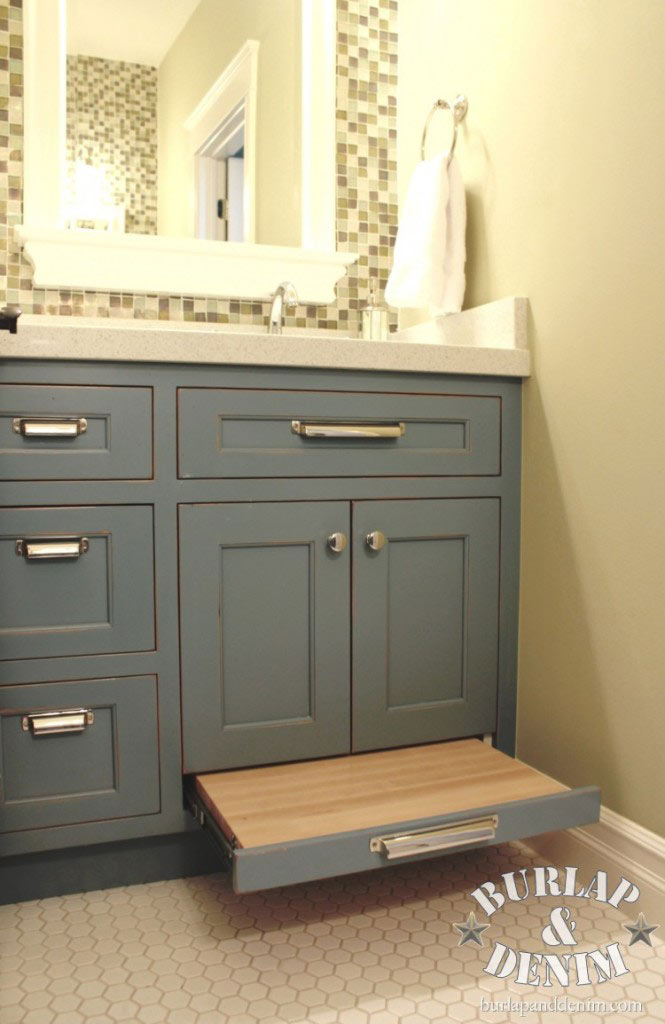 Ready for even more bathroom renovations? Call Chicago Handyman today!