Now that winter's over, it may be time to change a car's tires. However, don't simply recycle those away. Instead, revitalize one of those tires into a modern, stylish rope ottoman. In just a few simple steps from Handimania, anyone can build an eco-friendly ottoman and bring a home's interior design to a whole new level. 
Get together these supplies:
Tire (New or Old)
6mm MDF cut into two 55cm diameter circles
Drill
Screwdriver
6 screws
Twisted Cord
Glue Gun
Cloth
Scissors
Brush Sealer
Start by thoroughly cleaning the tire with a cloth. Then drill one MDF into the tire at three points on the edge of the circle, making sure to puncture through the rubber of the tire. Follow this up by tightly screwing in screws to all three holes. Repeat the previous steps on the other side of the tire.
Now comes the rope! Take the hot glue gun and adhere some glue into the center of the circle. Press the tip of the rope to the center and begin snaking the rope around the center in a circular motion.
Once the top is covered, continue roping around the edge of the tire, tightly fastening the rope to the edge. Then turn the tire over and follow this process through. Cut off the rope once the whole tire is coated completely.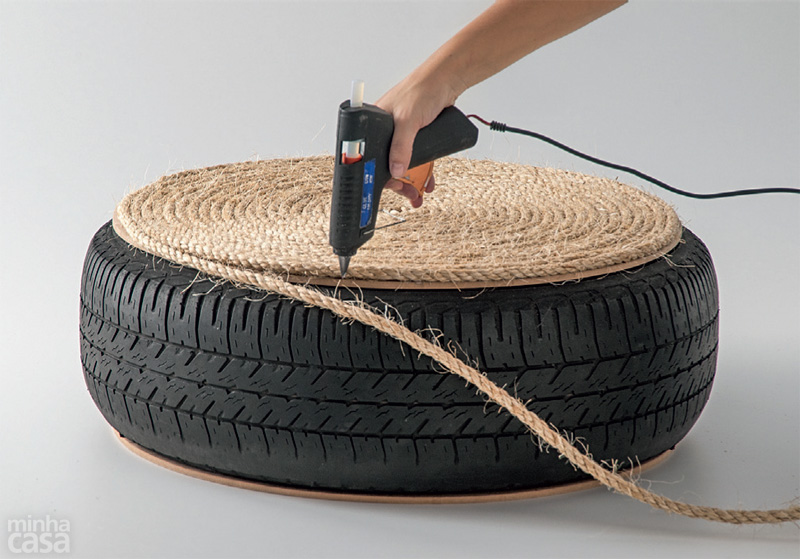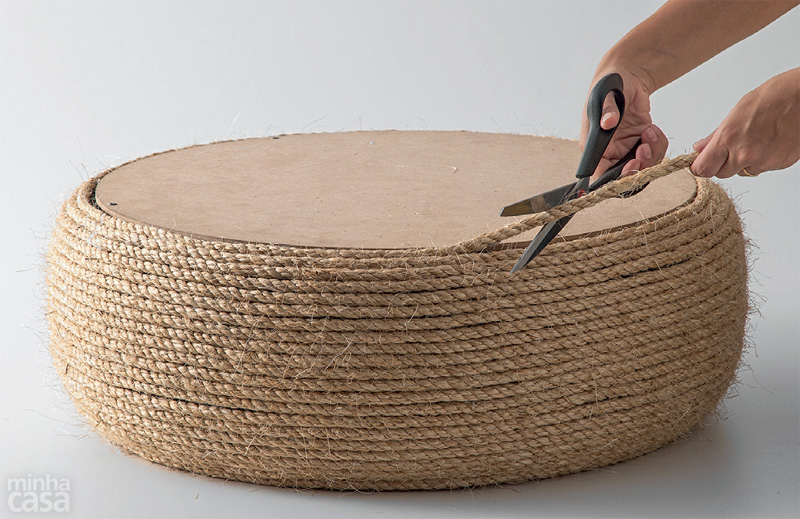 Finally, seal off the ottoman with a brush and place it anywhere in a home.