Portion sizes at home and in restaurants seem to be getting bigger and bigger. Often our eyes are much more ravenous than our stomachs, leaving us with that embarrassing moment of loosening your belt at a cocktail party or first date.
Well, the tech gurus at Belty are looking to solve this problem with their new smart belt.
…no you didn't misread that, it's a smart BELT.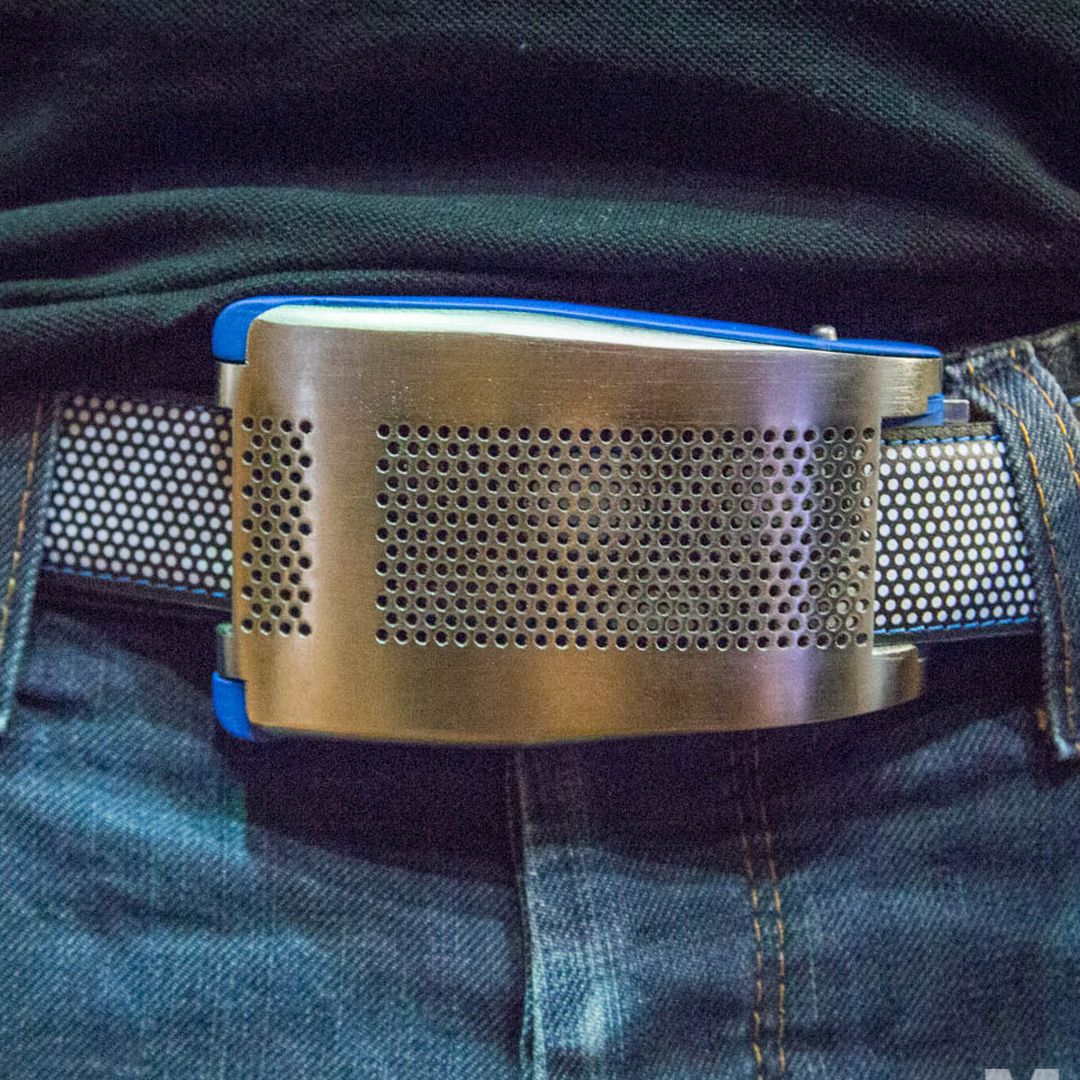 Instead of reaching to adjust it yourself, this belt automatically adjusts itself after you've had one more piece of cake than you should have. Not only does it provide convenience, but it also keeps track of your overall health and sends that information to your smart phone.
So worry no more, when Belty's smart belt becomes available, Thanksgiving dinner may become a little less awkward.